Campus Directors
To contact your Campus Director, find your school below!
School: UC Santa Barbara
Campus Director(s): Rosanne Shin
Email: ucsantabarbara@learningenterprises.org
Rosanne Shin
Rosanne Shin is a junior at UC Santa Barbara double majoring in Global Studies and Psychology and Brain Science. She first volunteered with Learning Enterprises in Romania in the summer of 2019 where she had a priceless experience and built meaningful friendships. Career-wise, Rosanne is dedicated to the fields of international relations and hopes to pursue a graduate school degree in International relations in near future. Outside of all the commitments, she loves traveling, going to the beach, and hanging out with people. She is truly excited about this year with LE as a campus director.
School: Leiden University College – The Hague
Campus Director(s): Eveline Vos
Email: leiden@learningenterprises.org
Eveline Vos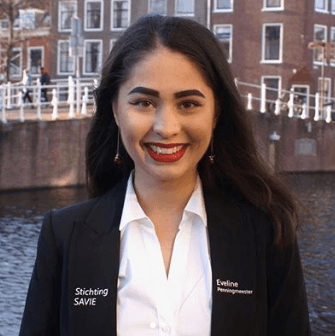 Eveline Vos is a senior majoring in Macroeconomics and International Relations with a focus on China at Leiden University. She was born and raised in the countryside of the Netherlands, but currently resides in The Hague. Online volunteering with Learning Enterprises Romania, only made Eve more eager to contribute towards this great objective. That is why she will be taking on the role of Campus Director for Leiden University! She is especially looking forward to sharing the mission of LE, while also getting to know the potential volunteers and their motivation and interests for applying. Eve is very passionate about female empowerment, social mobility, political economy and foreign languages.
School: Purdue University
Campus Director(s): Hadassah Zirkle
Email: purdue@learningenterprises.org
Hadassah Zirkle
Hadassah Zirkle is a sophomore studying Elementary Education, Spanish, and English as a Second Language at Purdue University. Hadassah began her involvement with LE as a volunteer for Panama in PY 2019. She is very excited to bring LE to her campus this year as the first Campus Director at Purdue.